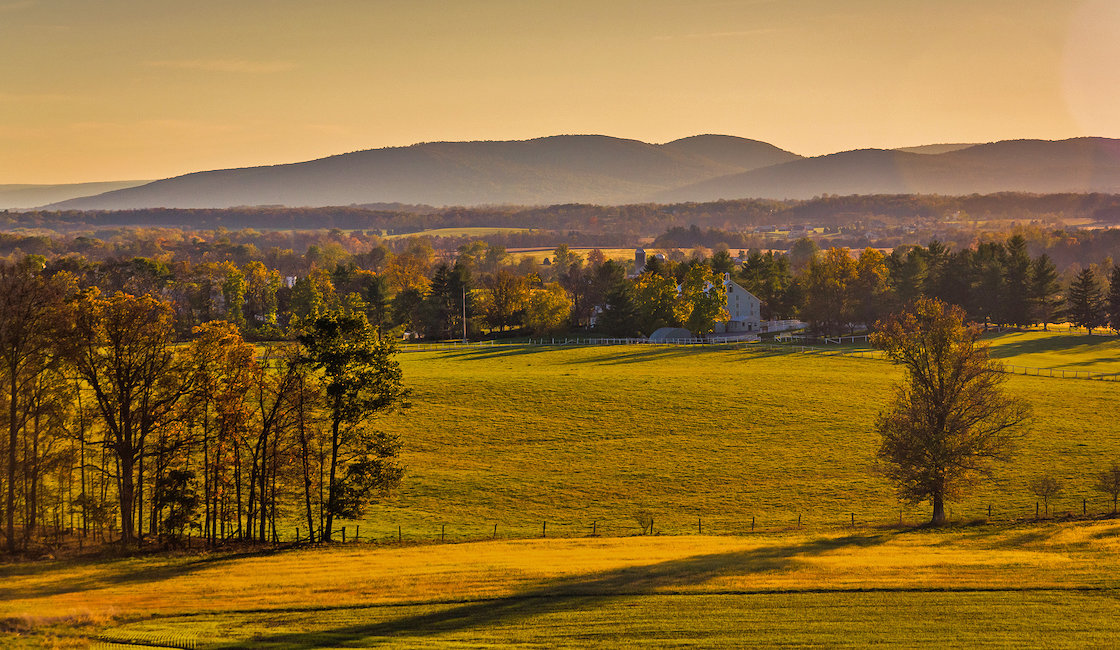 Villas in Pennsylvania
2719 properties for Villas. Compare and book at the best price!
Popular Villas in Pennsylvania
Find Villas in Pennsylvania
Highlights in Pennsylvania
Educational destination
Villas in Pennsylvania
Family vacations
Nature destination
Hiking trails
Historical landmarks
Outdoor adventures
Most popular amenities for Villas in Pennsylvania
Other property types in Pennsylvania that might be interesting:
Villas in Pennsylvania: Most popular destinations
Villas in Pennsylvania
Wonderful Villas in Pennsylvania
Plan your next vacation in the marvelous state of Pennsylvania. You will find the state of Pennsylvania, which is officially known as the Commonwealth of Pennsylvania, in the Mid-Atlantic and Northeastern region of the United States of America. The state is bordered by Delaware, Maryland, Virginia, Ohio, New York, New Jersey and Canada, making it easily reachable from many areas in the northeast part of the United States of America. Being the 5th most populous state in the nation, with a total population of 13,011,844 inhabitants, you will be able to find plenty of activities to partake in while in the area. The two most populous cities in Pennsylvania are Philadelphia with 6.25 million residents and Greater Pittsburgh with 2.37 million. However, the state capital of Pennsylvania is Harrisburg. If you enjoy gorgeous natural landscapes, you will be delighted to know that Pennsylvania has over 140 miles of waterfront along Lake Erie and the Delaware River. On the other hand, if you want to learn about the history of the United States of America, you will find that this state is one of the Thirteen original founding states of the nation and it was founded in 1681. With such beautiful landscapes and extensive history, the attractions you will be able to find here are plentiful.
Villas in Pennsylvania
Whether you want to be located close to historical landmarks, in the bustling metropolitan city or the middle of nature, you will find that Pennsylvania has plenty of locations to find a rental property. Imagine having your morning tea on the porch in the middle of the woods along a river. Spend the afternoon diving in your private pool or fishing on a pier that faces the lake. Have a glass of wine at sunset looking at the city lights from your balcony. These are just some of the many memories you could be making in Pennsylvania.
Travelers and activities
Pennsylvania for outdoor attractions
With the vast natural landscape that you will be able to explore while in Pennsylvania, there will be plenty of activities for you to partake in while there. Take a relaxing hike in the middle of nature and discover the flora and fauna of Pennsylvania while visiting the Allegheny National Forest. Here you will be able to encounter hundreds of miles of trails designated for hiking, bicycling and horseback riding. Another fun choice to explore the outdoors is hiking through the Baker Trail. You will find this trail located in Cook Forest and it will lead you for 9.4 miles along with the Forest Cathedral, Seneca Point, and a fire tower.
Pennsylvania for food lovers
There are plenty of delicious restaurants for you to discover on your next trip to Pennsylvania. Whether you want to bring your partner to an upscale dining experience or have a casual lunch with friends, you will be happy with the choices you'll find here. Go to Katie's Kitchen, located in Ronks, to find authentic Pennsylvania cuisine. Here you will be served with a homecooked meal featuring both Amish and American classics such as meatloaf and homemade chicken pot pie. Another great choice for a more modern eatery is Poi dog, which is located in Philadelphia. In this Hawaiian restaurant, you will be able to find authentic Hawaiian dishes such as Mochi Nori Fried Chicken and chicken long rice.
"Did you know that the first baseball stadium was built in Pittsburgh in 1909?"
Top 7 travel tips in Pennsylvania
1.Philadelphia Museum of Art
Visit this art museum which was originally built in 1876 for the Centennial Exposition in Philadelphia. The museum has over 240,000 objects which include European, American and Asian artifacts.
2.Hershey Park
If you are visiting the area with your family, head over to this theme park. The park was founded in 1906 by Milton S. Hershey as a leisure park for the employees of the Hershey Chocolate Company and now it became one of the best theme parks in the nation.
3. Falling Water
Fallingwater is a house designed by the architect Frank Lloyd Wright in 1939 and located in Laurel Highlands. This unique house was built partly over a waterfall on Bear Run.
4. Eastern State Penitentiary
Learn about the criminal history of Pennsylvania while visiting this U.S. National Historic Landmark. Notorious criminals such as Al Capone and bank robber Willie Sutton were once residents of this prison.
5.Longwood Gardens
Stroll around the botanical garden during a sunny spring day. You will be immersed in over 1,000 acres of gardens, woodlands, and meadows while visiting these colorful gardens.
6.Liberty Bell
Visit one of the most iconic symbols of American independence. You will be able to find the Liberty Bell located in Philadelphia.
7. Rocky Balboa Statue
For all the movie buffs, if you wish to visit the Rocky Balboa statue then you must head to Philadelphia. Right under the long stairs that take you to the Philadelphia Museum of Art, you will find this stunning statue.
FAQs: Villas in Pennsylvania
Which types of services can you typically find in the villas in Pennsylvania?
In regard to the amenities you can find on Holidu, it appears that the villas in Pennsylvania have everything that travelers search for! Here, the villas generally offer a variety of facilities, the most popular being: internet (93%), air-conditioning (89%), and balcony (76%)...What more could you want?
What are the reviews like for the villas in Pennsylvania?
On average, the villas here have rather positive comments. Last year's data reveals that 49% of villas have a rating average of 4.5 stars. This is a quite high percentage which allows us to confirm that you will easily find the ideal villa for a wonderful vacation!
Are the villas in Pennsylvania suitable for vacations with children?
Holidu's data reveals that 78% of villas in Pennsylvania are suitable for vacations with children, it will therefore be easy to find the perfect villa for you and your family.
Are the villas in Pennsylvania suitable for travelers and their furry friends?
Definitely! In Pennsylvania, 27% of the villas accept pets, 9% even have a garden!
Do the villas in Pennsylvania often come with an internet connection?
Yes! According to Holidu's database, 93% of villas in Pennsylvania have Wi-Fi. It is therefore no problem for you to will be able to stay connected during your stay!
How much does it cost on average for villas in Pennsylvania?
The villas in Pennsylvania are, in general, quite expensive. According to Holidu's data, 40% are at more than $500 per night.
Do the villas in Pennsylvania often have a fireplace or a pool?
Definitely! According to Holidu's database, the villas in Pennsylvania are perfect all year round. Here, 67% have a fireplace and 47% a pool.
Are the villas in Pennsylvania suitable for vacations with several people or rather for an escape as a small group?
Here, based on last year's data, 80% of villas accept up to eight guests, 67% of these villas have at least four bedrooms. But 96% of villas also accept up to four people, 96% of the villas have at least two separate bedrooms. This is therefore the ideal destination for large and small groups going on vacation!
Destinations in Pennsylvania for Villas
Holiday destinations nearby for Villas
Holidu compares hundreds of websites to find your perfect holiday rental for the best price.