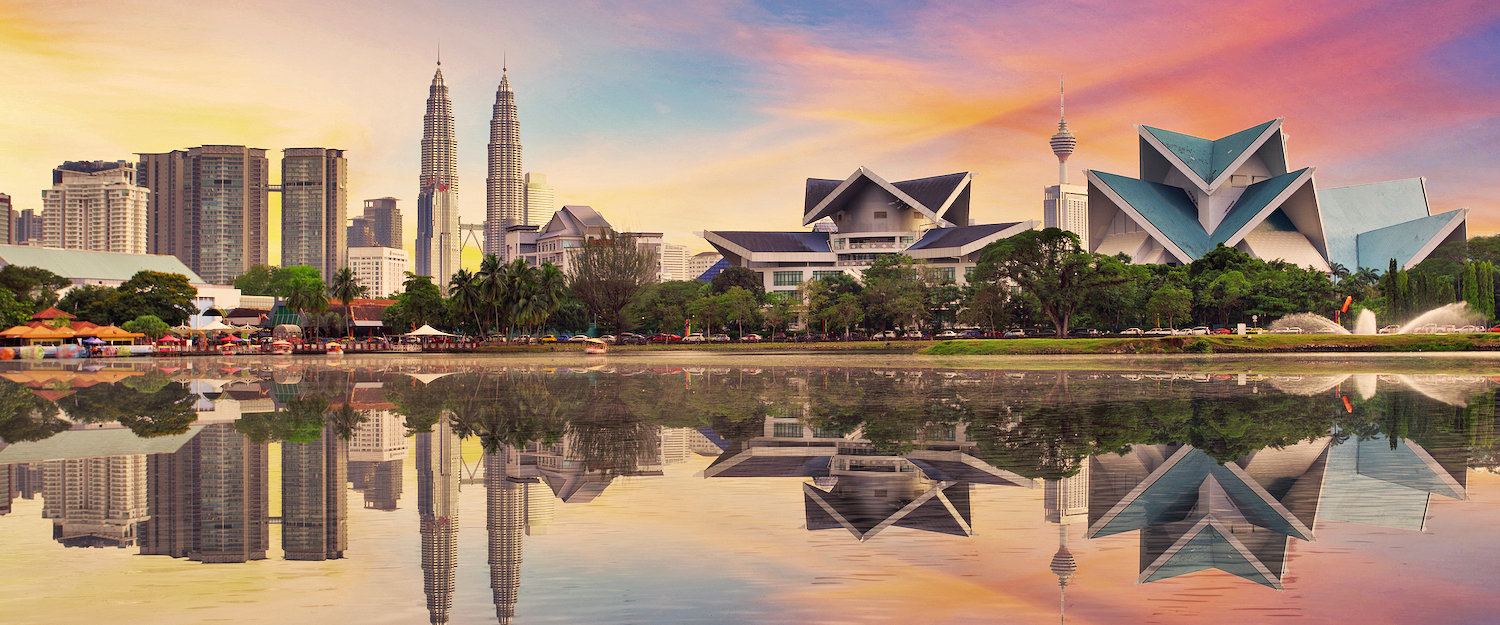 Villas in Langkawi
39 properties for Villas. Compare and book at the best price!
Popular Villas in Langkawi
Highlights in Langkawi
Langkawi Geopark
Beautiful scenery
Mount Machinchang
Breathtaking landscapes
Most popular amenities for Villas in Langkawi
Other property types in Langkawi that might be interesting:
Villas in Langkawi
Beautiful, charming villas for your enjoyment, close to the beach
Would you like to enjoy yourself, have a few days of rest and spend a different kind of vacation? We invite you to enjoy Cenang Beach, where you can walk on its extensive area of white sand, taste the food of its restaurants, and visit its shopping centres. Find specially furnished villas, which offer everything travelers need for comfort, different services to make this experience unforgettable, and you can plan to return on your next vacation. Ideal for children, it will be easy to find the perfect villa where young and old alike will just have to make sure they have a good time.
Cozy villas with beautiful swimming pools and private parking
The villas in Langkawi, are the ideal destination for families and couples, it is a paradise where jungle and beach have a close relationship, have hot tubs and private pools ideal for children and for the enjoyment of all, has lovely gardens where you can walk, take fresh air in total serenity, admire nature while the children have fun and watch a spectacular sunset.
Travelers and activities
Langkawi for nature lovers
It is definitely a fantastic place for sightseeing, wonderful beaches, enchanting mangrove forests and jungle views make for an even more captivating, unique trip. The first United Nations Educational, Scientific and Cultural Organization (UNESCO) Global Geopark in Southeast Asia invites you to experience its natural wonders and sites of incalculable scientific importance given their geological, architectural, cultural and cultural values.
Langkawi for adrenaline junkies
Extreme aquatic adventure, absolute fun, impossible to miss a trip on a jet ski, along the whole coastline, strolling through resorts. Also go parasailing when visiting beaches, it is an opportunity to fly like a kite while attached to a parachute that is connected to a boat, this is an exciting activity that is definitely not for the faint-hearted.
"Did you know that Langkawi is a duty-free island? Because of this, various products are tax-free, so it has a festive atmosphere all the time."
Top 7 travel tips in Langkawi
1. Visit the Langkawi Cable Car
Known as the Langkawi SkyCab, located at the Panorama Langkawi Amusement Park, it is among the steepest on the planet, taking you above the Langkawi rainforest on Mount Machinchang, a jungle that dates back more than 550 million years, the oldest in Southeast Asia. The views from here are truly unique, where you can caress several islands that form part of the Langkawi archipelago.
2. Walk across a spectacular chasm in Langkawi, over the world's longest curved suspension bridge
Sky Bridge, whose design is specially designed to provide a unique experience, has no straight sections, is completely curved, those who pass through it will get as they walk extraordinary views, in which it is recommended to avoid thinking about the height in which you are. Bridge for pedestrian use, built at the top of Machinchang Mountain, offering visitors a unique experience.
3. You can't help but enjoy the Seven Wells Waterfalls
They are located near the Cable Car, although they are steep stairs, well worth the climb to observe these beautiful and impressive waterfalls surrounded by a dense forest, in which you will finally find natural pools, and if your choice is to bathe, you can do it, the temperature of this fresh and cool water, is pleasant.
4. Dare to experience other thrills and adventures in the amazing Langkawi Geopark
Enjoy spectacular views and wonders from this Geopark, located at the northwestern tip of the Malaysian peninsula, in the northern state of Kedah, being the sense that it was formed into 99 islands that together formed the legendary Langkawi archipelago. Langkawi's natural landscape is a combination of hilly rainforest with lots of vegetation and some fairly barren rocks. Get up close to the wildlife, where you may encounter monkeys. Go on a zip-line adventure, fly through the treetops, see the world at your feet, ride suspension bridges, enjoy the scenery.
5. Watch the sunset and sunrise from Mount Raya
Located on the highest peak of Langkawi, at the top is a tower with a viewpoint ideal for viewing beautiful landscapes of the island, its flora and fauna, especially on a clear day, watch the sunset and sunrise, while enjoying a tea, it is recommended to wear appropriate clothing to protect yourself from the cold, during the journey you can see different types of animals.
6. Enjoy the exquisite local cuisine, open the menu and explore the variety of each dish on the menu
To appreciate the characteristics of Langkawi's traditional cuisine, simply walk along the coastline and visit some seaside restaurants and order from local food, noting that there are a variety of tasty local foods to try here as well as exquisite international quality dishes. For those who love seafood, you will also enjoy the local restaurants.
7. Ideal for those who like to go shopping
Langkawi, being a duty-free zone, presents an immense opportunity for shopping, it is an area that has numerous shopping malls, where you will find all kinds of items, clothing and footwear first, accompanied by a good perfume, where the cost of the vast majority of products are quite advantageous.
FAQs: Villas in Langkawi
Which types of services are available at the villas in Langkawi?
Out of the services available on Holidu, it seems that the villas in Langkawi benefit from everything that vacationers want! Here, the villas generally offer a variety of amenities, the most popular being: air-conditioning (96%), internet (85%), and view (78%)...Sounds tempting?
How are the villas generally rated in Langkawi?
On average, the villas here get quite positive reviews. Judging by the Holidu database, 33% of villas have a rating equivalent to or higher than 4.5 stars. This is a relatively high percentage which allows us to confirm that there are many which are very comfortable and will be the perfect choice for your next vacation.
Are the villas in Langkawi child-friendly?
Judging by the Holidu data, 54% of villas in Langkawi are suitable for vacations with children, it will therefore be easy to find the ideal villa for you and your children.
Are the villas in Langkawi suitable for travelers who wish to take their pets on vacation?
In general, less than 10% of villas in Langkawi accept furry friends. We can therefore advise that there are better destinations in Malaysia for owners and their pets.
Do the villas in Langkawi tend to offer Wi-Fi?
Certainly! According to Holidu's database, 85% of villas in Langkawi include an internet connection. You will be able to browse the internet at any time!
What are the prices like for villas in Langkawi?
A big percentage of villas in Langkawi (52%) cost less than $100 per night. This is the ideal destination for booking a cheap villa!
Do the villas in Langkawi often have a fireplace or a pool?
Good news! According to last year's data, 74% of villas in Langkawi are equipped with a pool. This is a dream destination for sunbathing and relaxing by the swimming pool! In addition, 46% even have a barbecue!
Are the villas in Langkawi suitable for vacations in big groups or rather for an escape as a small group?
According to Holidu's 2020 data, 81% of villas welcome small groups of up to four people. Approximately 80% of the villas here include at least two separate bedrooms. Langkawi is the perfect destination for families of four!
Holidu compares hundreds of websites to find your perfect holiday rental for the best price.