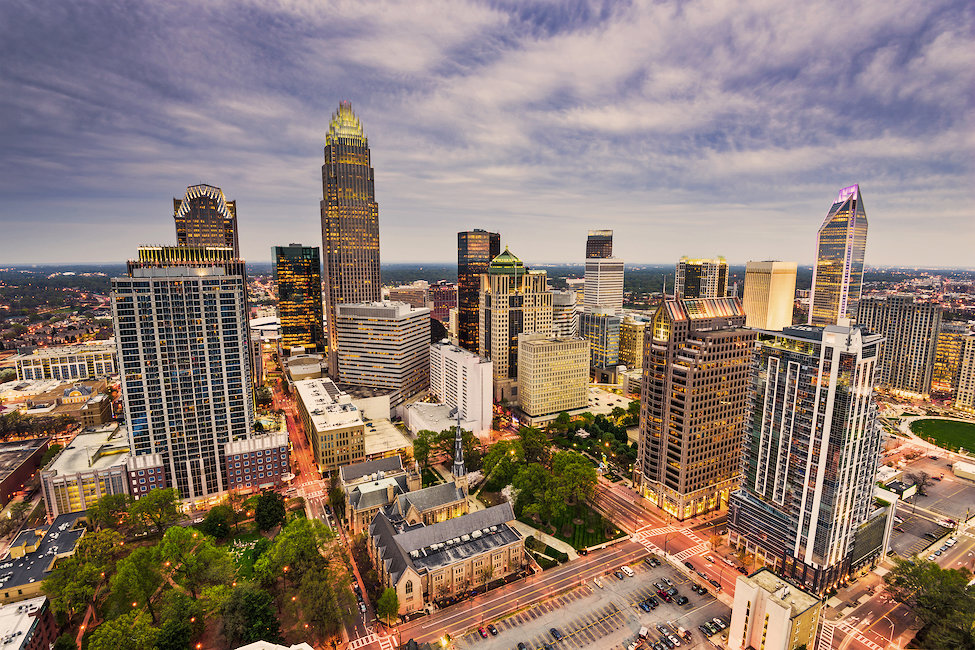 Other property types in Charlotte that might be interesting:
FAQs: Lofts & Penthouses in Charlotte
Which types of amenities can you expect to find at the lofts in Charlotte?
Out of the facilities offered by Holidu, it can be said that the lofts in Charlotte offer everything that travelers wish for! Here, the lofts generally include a variety of facilities, the most popular being: air-conditioning (99%), internet (91%), and balcony (61%)...What are you waiting for?
How do travelers usually rate lofts in Charlotte?
The lofts here often get a lot of positive comments. 51% of lofts have a rating of 4.5 stars, which means that here, you can easily find a loft for your next vacation!
Are the lofts in Charlotte child-friendly?
Holidu's data reveals that 33% of lofts in Charlotte are suitable for vacations with children, it will therefore not be difficult to find the ideal loft for you and your children.
Are the lofts in Charlotte pet-friendly?
Definitely! In Charlotte, 36% of the lofts offer the possibility for travelers to take their pets with them, 9% even have a garden!
Do the lofts in Charlotte mostly come with Wi-Fi?
Of course! Based on the last year, 91% of lofts in Charlotte include Wi-Fi. You will be able to stay connected at any time!
How much does it cost on average for lofts in Charlotte?
According to the last year, there are few lofts in Charlotte costing less than $100 a night. They can be quite expensive, 11% are even at more than $500 a night.
Do the lofts in Charlotte usually come equipped with a fireplace or a pool?
For sure! According to Holidu, the lofts in Charlotte have everything you need all year round. Here, 12% are equipped with a fireplace and 36% a pool.
Are the lofts in Charlotte suitable for stays with a large group or better for a vacation as a couple?
According to the last year, 72% of lofts welcome families of up to four guests. Approximately 42% of the lofts here are made up of at least two separate bedrooms. Charlotte is the perfect destination for families of four!
Are Lofts in Charlotte the best option for a luxurious stay?
Some lofts are, but others aren't as luxurious. So if you are looking for that special accommodation, don't delay in making a reservation because only 36% have a pool, while 99% have AC none have a sauna.
Most popular amenities for Lofts & Penthouses in Charlotte
Holidu compares hundreds of websites to find your perfect holiday rental for the best price.