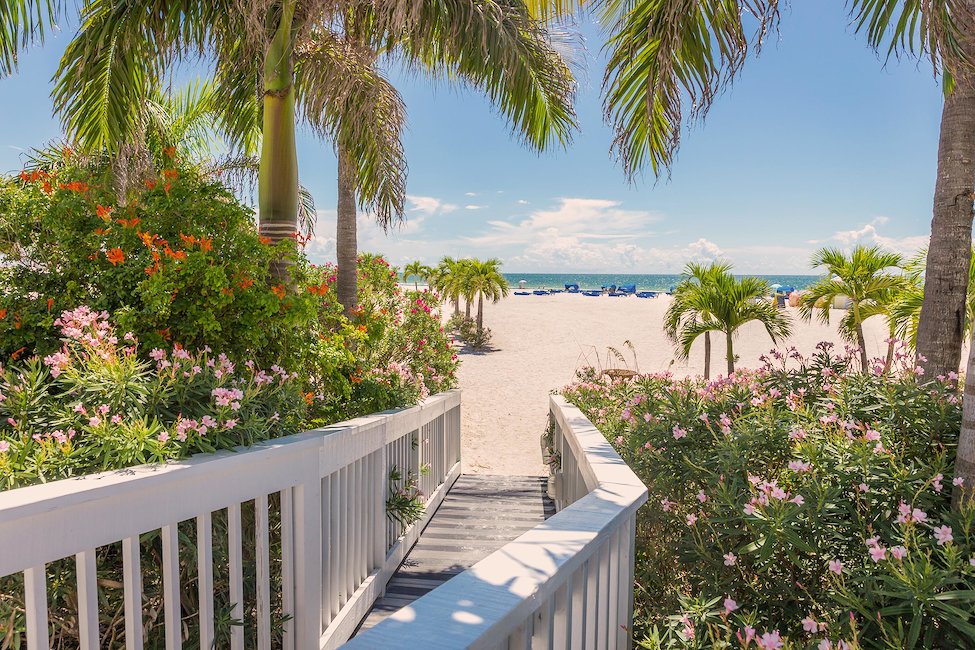 Houseboats in Florida
84 properties for Houseboats. Compare and book at the best price!
Find Houseboats in Florida
Highlights in Florida
Outdoor adventure
Boat houses in Florida
Family getaway
Best rental locations
Natural landmarks
Most popular amenities for Houseboats in Florida
Other property types in Florida that might be interesting:
Boat houses in Florida
The best rental locations in Florida
Plan your next trip to the fantastic state of Florida. You can find this destination located in the Southeastern region of the United States of America. Situated on the Gulf of Mexico, the state also borders Alabama and Georgia, as well as facing Cuba across the Straits of Florida. This is also the only state that borders with the Gulf of Mexico, as well as the Atlantic Ocean. With a population of 21 million inhabitants, Florida is the third most populous state in the country. If you want to stay close to one of the biggest cities, you can choose between the capital city of Tallahassee, Jacksonville, and Miami.
Rental properties in Florida
There are many stunning boat houses to choose from while visiting the state of Florida. You can find accommodations closer to the main cities, in the middle of nature, as well as by the coast. Imagine waking up in the morning and having coffee on the front of your boat as you admire the landscape. Invite friends over for a delicious grilling session. Spend your afternoon swimming around your accommodation. Have a glass of wine while admiring the sunset with your partner. These are some of the memories you could be making with an accommodation in Florida.
Travelers and activities
Outdoor adventures in Florida
There are plenty of ways to explore the natural landscape of Florida during your stay. Your first stop should be at the Biscayne National Park. Located just close to Miami, this park protects the unique coral reefs and verdant bushlands of Florida. Here you will be able to go kayaking and canoeing around the mangroves, snorkel and scuba dive through the coral reef, and visit the nature trails with a tour guide. Another fantastic place is the Everglades National Park. Known to be the largest subtropical expanse in the country, here you will be able to find hundreds of species, many of which are rare and endangered.
Florida for families
If you wish to bring your family on vacation with you to Florida, try out these fun activities for a delightful time. Make your way to Walt Disney World for a popular activity. This amusement park is located in Orlando and it will catapult you into a magical land. Here you will find 27,000-acres land filled with 4 internal theme parks and 2 water parks. Have fun on the rides and meet the Disney characters to fill your autograph book. On the other hand, located close to the Disney World, you will be able to find Universal Studios Orlando. This other theme park will give you an exclusive behind-the-scenes look at what went into making all your favorite movies. Here you will find rides with themes such as Harry Potter, Dr. Seuss, E.T. and more.
"Did you know that Florida has the most golf courses than any state in the United States of America?"
Top 7 travel tips in Florida
1. Kennedy Space Center
Learn about space exploration. This museum will give you a peak into the life of astronauts and the history of space exploration. Here you can also enjoy a space shuttle simulator as well.
2. Naval Aviation Museum
Find out about the history of aviation. Here you will get the chance to have a hands-on aircraft experience and explore 150-plus attractions. You can also try out the flight simulator while you are at it.
3. Key West Butterfly and Nature Conservatory
Check out the flora and fauna. This establishment is filled with butterfly species, exotic birds, and plenty of colorful flowers. Here you can learn about nature, as well as visit an art gallery.
4. St. Augustine Alligator Farm
Visit the Floridian alligators. This park is the only place in the world where you can see multiple crocodile species co-exist. Here you can visit the alligators, look at ancient fossils, and learn about these animals.
5. Kelly Park
Stroll through a nature park. You can find this park located in Apopka. Here you will be able to explore hot springs, as well as tube down the magnificent streams. The park is perfect for many activities such as swimming, hiking, and snorkeling.
6. Weeki Wachee Springs State Park
Check out a stunning state park. This place is known all around the world for its unique mermaid show which is held in the underwater theater. You will also get the chance to go kayaking and hiking around the area.
7. Pier 60
Spend the day fishing, This 1,060-feet-long pier will provide you with everything you need to go fishing. You will be able to find plenty of spots to put your rod on, rent out the equipment in the shops, as well as taking fishing lessons on the pier.
FAQs: Houseboats in Florida
Which types of facilities are available at the houseboats in Florida?
When looking at the services you can find on Holidu, it can be said that the houseboats in Florida benefit from everything that travelers need! Here, the houseboats generally have a variety of amenities, the most popular being: air-conditioning (75%), internet (69%), and view (38%)...Sounds tempting?
How are the reviews for the houseboats in Florida?
According to last year's data, the majority of the houseboats in Florida get a rating of less than 4.5 stars. It is therefore not the best destination for the highest-rated houseboats in the USA.
Are the houseboats in Florida suitable for vacations with children?
According to the Holidu data, 44% of houseboats in Florida are suitable for families with children, it will therefore be easy to find the perfect houseboat for you and your family.
Are the houseboats in Florida suitable for travelers who wish to take their pets on vacation?
For sure! In Florida, 31% of the houseboats accept them, 6% even have a garden!
Do the houseboats in Florida generally have an internet connection?
Of course! According to the data collected last year, 69% of houseboats in Florida include an internet connection. It is therefore no problem, you will be able to browse the internet at any time!
How much does it usually cost for houseboats in Florida?
According to Holidu's data, there don't seem to be many houseboats in Florida that are less than $100 per night. They can be quite expensive, 12% even cost on average more than $500 per night.
Do the houseboats in Florida generally have a pool?
It's not common. According to the data collected last year, there are a minority of houseboats in Florida which have a pool.
Are the houseboats in Florida suitable for vacations in big groups or better for an escape as a small group?
According to Holidu's database, 81% of houseboats welcome small groups of up to four people. Approximately 38% of the houseboats here include at least two separate bedrooms. This is the perfect destination for small groups of friends!
Holiday destinations nearby for Houseboats
Holidu compares hundreds of websites to find your perfect holiday rental for the best price.