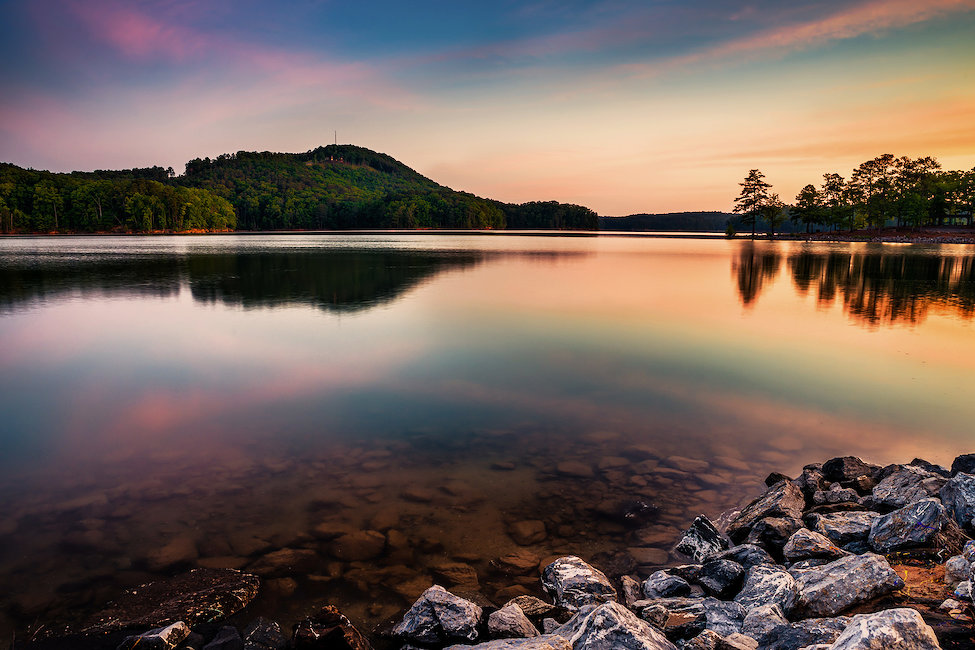 Cabins in Pine Mountain
17562 properties for Cabins. Compare and book at the best price!
Popular Cabins in Pine Mountain
Find Cabins in Pine Mountain
Highlights in Pine Mountain
Outdoor adventure
Cabins in Georgia
Family getaway
Best rental locations
Natural landmarks
Most popular amenities for Cabins in Pine Mountain
Other property types in Pine Mountain that might be interesting:
Cabins in Pine Mountain
The best rental locations in Pine Mountain
Plan your next trip to the gorgeous location of Pine Mountain. You can find this destination located in the counties of Harris and Meriwether in Georgia, United States of America. The population of this town is of about 1,304 inhabitants, making it the ideal destination if you want to find a more tranquil mountain location in Georgia. The destination is popular for having gorgeous landscapes and exciting recreational activities.
Rental properties in Pine Mountain
There are plenty of wonderful cabins to choose from for your vacation in Pine Mountain. You will be able to find ones closer to the town center, as well as others situated in the middle of nature. Imagine waking up in the morning and seeing the snow from outside your bedroom window. Go for a hike around the trails surrounding your accommodation. Invite friends over for a barbecue in your backyard. Spend the night watching the stars with your family from your porch. These are some of the many memories you could be making while in Pine Mountain.
Travelers and activities
Outdoor adventures in Pine Mountain
You will be able to find plenty of exciting outdoor activities to discover the natural landscape of the area. On a warm summer day, head on over to Robin Lake Beach. This area has a long strand of white sand right by the crystal waters of Robin Lake. Here you can enjoy beach volleyball, sunbathing, as well as many water sports. You can also go on a day out in the green. The Lake View Course and the Mountain View Course are challenging PGA-level golf courses with a full 18-holes. Here you will get plenty of water hazards, bunkers, and scenic views of the surrounding areas. The course will also let you rent out gears if you do not have your own.
Pine Mountain for families
If you decide to take your family on vacation to Pine Mountain, try out these activities for a fun time together. Head on over to TreeTop Adventures for an exciting afternoon. Here you will be able to take your family ziplining 70-feet above ground on a harness that will bring you across the natural forest of Pine Mountain. On the other hand, for a more relaxing activity, visit the Cecil B. Day Butterfly Center. In this building you will get the chance to explore and learn about the 50 different species of butterflies that fly freely through the air.
"Did you know that Pine Mountain was originally called Chipley?"
Top 7 travel tips in Pine Mountain
1. Chipley Historical Center
Discover the heritage of Pine Mountain. This unique historical center portrays the story of Pine Mountain through documents, photographs, and artifacts that commemorate the events that happened in the city.
2. Callaway Gardens
Stroll through stunning gardens. This 2,500-acre land features attractions all year and themed for every season. Inside the gardens you will also find hiking trails that will take you around the natural scenery.
3. Liberty Bell Pool
Spend a warm afternoon at the pool. This pool can be found in the Franklin D. Roosevelt State Park and it was built back in 1838 by the Civilian Conservation Corps. The pool is named after the shape it has of the liberty bell.
4. SPA Resort
Have a relaxing day at the Spa. This stunning Spa has all you need for a perfect date. You will be able to enjoy various treatments like beneficial herbs and plants, and non-invasive treatments.
5. Lake Delanor
Go fishing at the lake. This lake can be found along Pine Mountain and it covers an area of 15-acres. The lake provides the perfect habitat for bass, catfish, and crappie. You can also go kayaking and canoeing here.
6. President Roosevelt's Statue
Check out a local landmark. This statue is located in the Franklin D. Roosevelt State Park, which can be found on the highest point of Pine Mountain. This historical site used to be the presidents dining spot back in the day.
7. Roosevelt Stables
Take a horseback ride around the area. This stable will offer you the chance to go on a horseback adventure with a professional guide. The stables will also offer you the chance to take a short riding lesson prior to the two hour trail ride.
FAQs: Cabins in Pine Mountain
Which types of services can you typically find in the cabins in Pine Mountain?
When looking at the amenities offered by Holidu, it appears that the cabins in Pine Mountain offer everything that travelers desire! Here, the cabins generally offer a variety of amenities, the most popular being: air-conditioning (100%), internet (100%), and fireplace (88%)...What more could you want?
How do travelers usually rate cabins in Pine Mountain?
On average, the cabins here get quite positive reviews. Last year's data reveals that 24% of cabins have a rating average of 4.5 stars. This is a relatively high percentage which allows us to confirm that there are many that are very enjoyable and will be the perfect choice for your next vacation.
Are the cabins in Pine Mountain child-friendly?
Judging by the Holidu database, 12% of cabins in Pine Mountain are suitable for vacations with children, it will therefore not be difficult to find the ideal cabin for you and your children.
Are the cabins in Pine Mountain suitable for travelers and their furry friends?
Certainly! In Pine Mountain, 12% of the cabins give you the opportunity to bring along your furry best friend!
Do the cabins in Pine Mountain generally offer Wi-Fi?
Of course! According to the data collected last year, 100% of cabins in Pine Mountain have Wi-Fi. This means that you will be able to stay connected at any time!
Do the cabins in Pine Mountain typically come equipped with a fireplace or a pool?
You're in luck! According to Holidu's data, the cabins in Pine Mountain are ideal for every season. Here, 88% are equipped with a fireplace and 45% a pool.
Are the cabins in Pine Mountain suitable for trips in big groups or rather for an escape as a couple?
According to Holidu's data, 100% of cabins are made for up to four travelers. Approximately 94% of the cabins here have at least two separate bedrooms. This is the perfect destination for going in a small group on vacation!
Holiday destinations nearby for Cabins
Holidu compares hundreds of websites to find your perfect holiday rental for the best price.